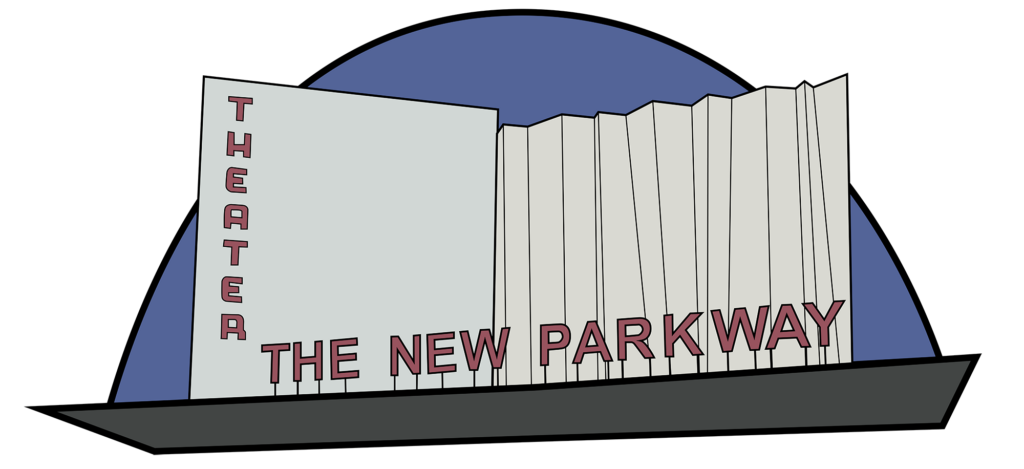 We're expecting to reopen sometime in 2021 and want to hear from you!  In order to get your input about the programming that you'd like to see at the New Parkway, we're hosting a series of weekly Zoom meetings for 6 or 7 Saturdays, starting on March 20th at 11am.  Each will last an hour and will address the following topics and more:
What you like and don't like about our past programming
Featuring local filmmakers
Programming for youth and seniors
Special theme weeks
Doc Nights
Free Mezzanine events
Partnerships with local non-profits
Other weekly or monthly theme nights
We'll kick things off on March 20th at 11am with an overview of the series and a discussion of what you like and dislike about what the New Parkway was doing pre-Pandemic.  Join us:
Subsequent weeks will delve deeper into the following subjects (click on link for Zoom details):
March 27 @ 11am: Theme Weeks and Special Events
April 3 @ 11am: Weekly and Monthly Events
April 10 @ 11am: Youth and Senior Programming
April 17 @ 11am: Mezzanine Activities
April 24 @ 11am: Community Connections (Partnerships, Outreach, Community Impact)
May 1 @ 11am: Loving Local (Filmmakers, Films, Festivals)
We'll also be giving away prizes like gift cards and New Parkway merchandise as an appreciation of your valuable input.
If you prefer to have us email you about these meetings, send us a note to programming@thenewparkway.com, and we'll put you on the list.