THE NEW PARKWAY THEATER is a community-centered cinema and pub located in Oakland's Uptown district. Sit back and relax in our cozy couches while watching our new releases, cult classics, and fabulous special programming. Plus, enjoy yummy food and local beer and wine in our café or even delivered right to your theater seat all at affordable prices! Here's what's playing in your second living room:
Showtimes for Sunday, January 27, 2013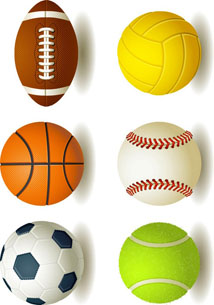 Admission Price:
$5 food and drink minimum
Help us welcome the NBA to the big screen with our Sunday Sports showing of the Thunder vs. the Lakers at noon followed by the Knicks and the Hawks.
IMDB
A young man who survives a disaster at sea is hurtled into an epic journey of adventure and discovery. While cast away, he forms an unexpected connection with another survivor: a fearsome Bengal tiger.
ENDGAME: AIDS IN BLACK AMERICA (Spectrum Queer Media) (2012)
IMDB
Admission Price:
$10
Purchase Tickets Online
Featuring Q & A with Jesse Brooks, Nel Davis and filmmaker Renata Simone
Nearly half of the one million people in the United States infected with HIV are black men, women and children. Trace the history of the AIDS epidemic through the experiences of individuals who tell their stories.
ENTER THE DRAGON (Thrillville Theater) (1973)
IMDB
Admission Price:
$6
Purchase Tickets Online
THRILLVILLE THEATER
Classic "indoor" drive-in movies from the vintage voodoo vaults of pop cinema history, programmed by Will "the Thrill" Viharo.
A martial artist agrees to spy on a reclusive crime lord using his invitation to a tournament there as cover.
Admission Price:
$10
Purchase Tickets Online
Doors: 6:00pm. Screening: 6:30pm. There will be a brief Q & A with the film cast and crew following the screening.
IMDB
Bond's loyalty to M is tested when her past comes back to haunt her. Whilst MI6 comes under attack, 007 must track down and destroy the threat, no matter how personal the cost.
IMDB
Admission Price:
$6
Purchase Tickets Online
*PLEASE NOTE: Barely Legal will NOT be hosting this screening.
Yes, it's the one with the bouncing ball... singing is encouraged!
Good girl Sandy and greaser Danny fell in love over the summer. But when they unexpectedly discover they're now in the same high school, will they be able to rekindle their romance?