This Week's Showtimes

(Make sure you're on the right day)
Showtimes for Tuesday, October 17, 2017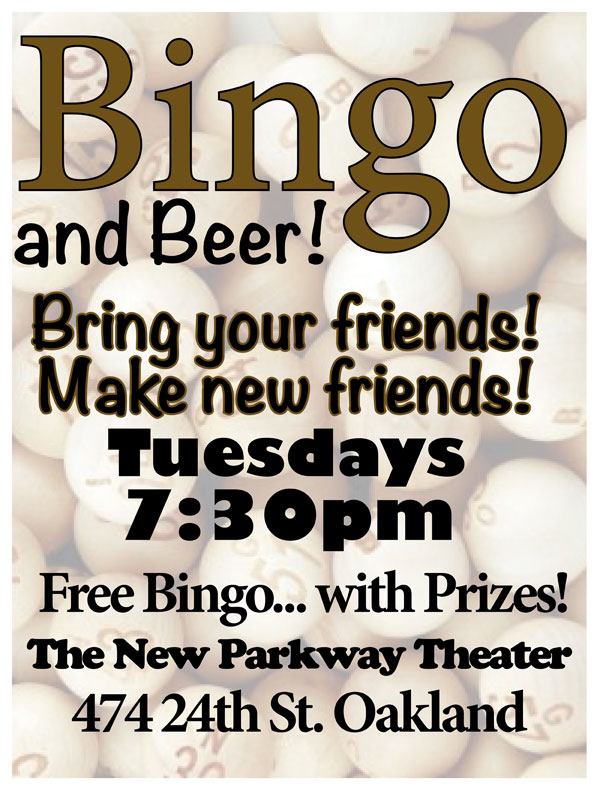 BINGO & BEER--CANCELLED!!
Come on down for this free event in the comfort of our lovely mezzanine! Play bingo, consume delectable treats from our kitchen, and drink beer and wine all while playing for fabulous prizes.
7:30pm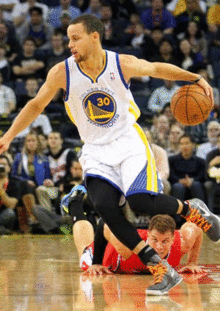 THE GOLDEN STATE WARRIORS vs. THE HOUSTON ROCKETS, a free showing in the Mezzanine!
Admission Price:
FREE!
Don't miss a minute of the action as the hometown Warriors take on the Houston Rockets in their season opener! We'll have all the blood, sweat, and cheers on the giant silver screen with no shortage of great food and drink to go along with your favorite basketball team. Go Warriors!
7:30pm
See Why People Love the New Parkway
Free & Fun Activities
The New Parkway Theater offers free evening activities every day of the week on our Mezzanine in the café. Join us for good food, good drink, and a good dose of community. All ages are welcome.
What people are saying
They need to have theaters like this in every city! Wish there were places like this in Los Angeles and all over. Way to go, New Parkway. I hope they branch out.

Milla G.

Los Angeles

I literally just returned from this theatre and my enthusiasm can barely contain itself. As someone who went to school for film/currently works in film, I applaud anything that reinforces the magic and communal experience of going to the movies.

May I.

Berkeley

Truly a unique experience! After visiting The New Parkway for the first time last weekend, my boyfriend and I decided this is the only theater we will go to when we see movies.

Lisa S.

Alameda

This is definitely Oakland's best-kept secret, and probably my new favorite getaway.

Davina K.

San Leandro

Stellar. Comfy. Delicious. Real. This makes me never want to enter a mainstream movie theatre again.

Mimi S.

Oakland